Dear Headteacher,
I'd like to introduce my company, we specialise in the manufacturing and printing of school water bottles. What makes us unique is the design of the cap on our bottles. The caps have a one-way valve which have a number of benefits over the push-pull type mechanisms which are in common use today. These caps stop excess fluid flow (which removes the threat of choking) and prevents cross contamination, by not allowing fluid to go back through the cap into the bottle. They also avoid putting stress on young teeth, by not having any external parts that can be chewed or pulled off.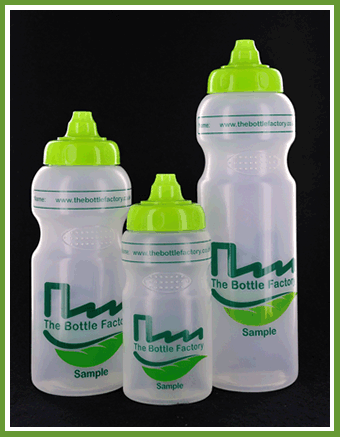 These are so popular, that we now supply many of the schools in the south east through the Healthy Schools campaign via local councils. Our bottles come in the following colours: natural (semi-transparent, as illustrated), white, red, black and blue. We also have available the following cap colours colours: red, black, blue, yellow, white, pink and green (as illustrated).
Our bottle products are manufactured using the highest food grade material and are BPA free. Through very careful management of the production process, we have managed to achieve a recycle rate of up to 35% without any degradation of quality. This can only be achieved by locating all manfuacturing processes in-house. This has the additional benefit of significantly reducing our carbon footprint from that of resellers and distributors by avoiding unnecessary transportation.
We are so confident that you will like our bottles, that we would like to offer you a free sample to try. Please click on this link to register for your free sample.
All pricing can be found via this link to our pricing page. If you have any further questions, or would prefer to discuss ordering over the phone, please don't hesitate to contact me on 0800 0282769. Alternatively, you can find more details on our website at www.thebottlefactory.co.uk